Top Essential Oils for Stress and Calming Anxious Feelings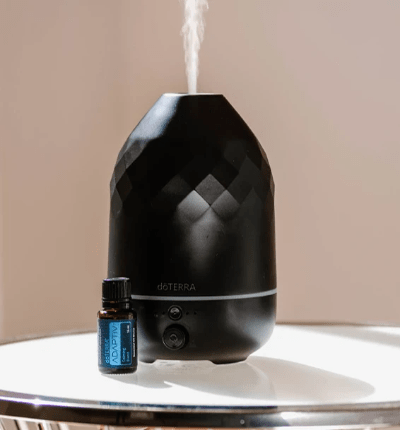 Ohhhh the most popular topic of all. Who the heck doesn't have stress or anxiety? Especially in this crazy pandemic! This is one of my favorite topics to educate on and help people with. I think when people try essential oils for stress, they assume that the oils will magically take away all stress. Wouldn't that be nice?! I wish that was the case. The truth is, stress is never going away. Its a force of nature. However what I help people with, is finding a natural solution to how the RESPOND and DEAL with the stress.
When we have extremely high, constant stress-that's when our cortisol levels go haywire and it reeks havoc in our bodies. So we need to find some healthy natural ways to help us deal with the stress when it does come on.
Did you know.....
Chronic Stress is damaging to the immune system, digestive system and sleep?
Many conditions like skin, hormones, inflammation, seasonal discomforts, poor immune systems, etc. are unknowingly connected to high stress levels?
Essential oils have a calming effect on our hormones in the body, bringing balance and calm to the mind and body in a natural way.
I want to be super transparent. When I first heard "oh just smell an oil and you'll feel better", I thought it was the most hippie dippie thing ever! I had no idea the science behind it and I had no idea how amazing our sense of smell actually is.
So if you take a glance at the above picture, its a really good representation of our sense of smell in a nutshell. The best way I can relate it is this: Think of a time when you walked into a bakery and smelled the fresh bread and said "Man that smells just like my grandmas house!" and you get all warm and fuzzy. Or when you get a whiff of someone's perfume/cologne and it reminded you of a person you knew and you got a specific feeling from thinking of that person.
When you smelled whatever scent it was, it triggered an immediate emotional response and probably brought you back to a memory from when you were younger. Smell is a very strong sense. When you smell something, it goes through your olfactory bulb which is directly connected to our limbic system. Our limbic system is over our emotions, blood pressure, memories, etc. When you smell an essential oil-it works in the same way! A specific smell can help evoke an quick feeling of calm and centered (amongst other feelings).
When I use essential oils to help with my anxious or stressed out feelings, I like to use them in two ways; aromatically and topically.
Many essential oils high in the chemical constituent linalool are well known for their ability to reduce sad and anxious feelings. Lavender is high in linalool and when taken internally reduces anxious feelings. Its calming aroma can also help cut through feelings of stress and promote relaxation.
doTERRA Balance Blend is also a great one. It is one of my favorite smelling blends that doTERRA makes. I love that it creates a sense of calm and well-being. Balance blend uses grounding wood oils with Frankincense and Blue Tansy. Blue Tansy's scent helps uplift mood, while Frankincense promotes feelings of peace and relaxation. Balance Blend is a powerful tool for countering cycles of worry and fear. Apply it to your wrists or neck to ease anxious feelings. I use this one when I am feeling super overwhelmed and pulled into 80 different directions. Because there are so many tree and wood oils in this one-I tell people to picture a tree. Its deeply rooted into the ground, sturdy, not going anywhere. Thats what Balance Blend does for your emotions and why they aptly named it "grounding blend".
doTERRA Cheer Blend is another helpful product for anxious feelings. This blend was designed to counteract negative emotions while promoting feelings of optimism. Cedarwood is another essential oil that can be very helpful. It has a calming and relaxing aroma that can be used to evoke feelings of wellness and soothe worry.
Diffuser Blends to Calm you Down!
These are some of my favorite blends in the diffuser to help with stress and anxiety:
My Favorite....Adaptiv Trio!
What is Adaptiv?
By far my favorite blend right now! ADAPTIV is a system of products designed to help you adapt to the daily twists, turns, and stresses of life. The trio consists of the Adaptiv Calming blend, Adaptiv Touch roller, and Adaptiv capsules. I like to diffuse Adaptiv blend in the mornings. You can use it whenever you crave an environment that is free of overwhelm and full of calm. Apply Adaptiv Touch to your wrists or pulse points throughout the day as needed. The prediluted roller bottle delivery makes Adaptiv Touch especially convenient when you are out and about so I like to keep this one in my purse/diaper bag. Then the plant based Adaptiv capsules that have GABA.
Option 1: If you want to try the Adaptiv or be a part of our next case study, then click button below for more information to see if being a participant in an essential oil study would be a good fit for you. Please note: This is NOT a medical study. I am NOT a doctor. I am a Certified Essential Oil Specialist and we offer these studies as a way to help people find natural solutions for their health ailments
Option 2: If you would like to get started with some super effective natural options for your stress and anxiety, I would recommend this discounted starter package! It comes with everything you need and you will get a welcome package from me with free goodies to help get you started, a year of 25% off anything else you'd like to try in the future, a guidebook, a personalized wellness consult with me so that I can show you how to use everything and access to our member only community resources.
Click below to check out the personalized starter package specifically made for stress and anxiety!
Option 3: Read even more in depth information about essential oils and stress. I have a free, self paced class all about stress and oils that you would love to read through! Its very in depth.
Click button below to register for the free Stress Class.